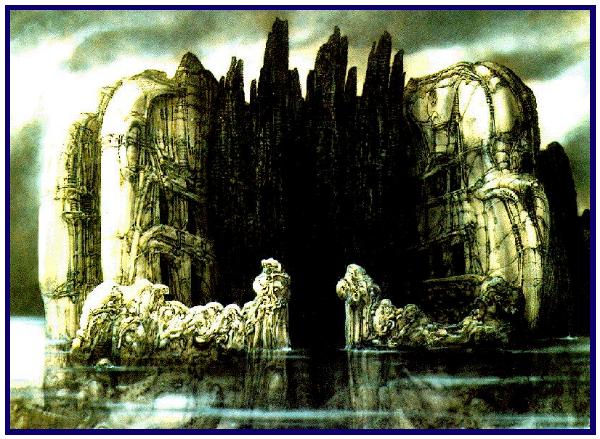 Homage to Böcklin
'Homage a Bocklin' was used for the videogame 'Darkseed' by Cyberdreams, for which Giger lent his artwork.
H.R GIGER AND BOCKLIN'S ISLE OF THE DEAD
Homage to Bocklin, depicts Arnold Bocklin's 'Isle of the Dead'; this haunting landscape is painted by the Swiss artist and sculptor HR Giger; Giger won an Oscar for his art designs for Ridley Scott's hit sci-fi movie 'Alien'. The 'Isle of Dead' by Arnold Bocklin is a classic Gothic painting, thus fitting in with HR Giger's own rather macabre taste.